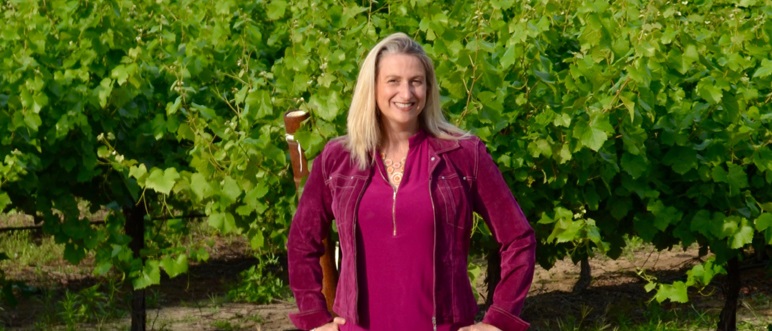 Hi, I'm Anna. I'm the Moxy Mamma!
Hi, I'm Anna and this is my first time blogging.  I'm a mom, wife, full time executive, part time amateur cook and love to be creative whenever I can.  I'm starting this blog because a little over 2 years ago, my husband and I received news that we had anticipated, yet dreaded, for most of our lives.  Moxy Daddy had been diagnosed with Type II Diabetes and was immediately to start an insulin regimen to manage his blood sugar.  This news was devastating but expected for a very difficult reason, his father had passed in his early forties due to complications from obesity and Type II Diabetes and so we were all too well aware of the consequences of the disease.  The challenging part of this diagnosis for us was that ever since his father's early passing, my husband had fully committed to living a healthy and active lifestyle.  He was nowhere near obese, not even overweight, for most of his adult life.  He had been a college athlete and understood the benefits of good nutrition and exercise, yet here we were facing this dreaded diagnosis.
So, we did what I believe most people do when you're facing disease – we got upset, angry, sad and scared…and then we started working towards understanding and improving our lifestyle and habits.  My husband has the fiercest willpower I have ever seen and he was determined to manage his health in every way that was possible.  We have 2 young boys, then 4 and 7, now aged 6 and 9 and he was determined to play and run with those Moxy Minions and their grandkids!
We started out by searching and reading everything we could about Type II diabetes.  I was shocked at the statistics.  Today there are over 29 million Americans living with Type II diabetes1, and there are 86 million Americans with pre-diabetes1 this is up by nearly 10% in just 2 years.  This disease costs our country over $245 billion dollars and represents over 25% of the U.S. population!  With this shocking American reality, I assumed that there would be an incredible amount of resources and information available to help us out.  What were the most effective treatments? What foods were treacherous for him and where there any natural ways to battle Diabetes?  Where could I find tasty, no sugar added recipes?  How do I substitute sugar in recipes?  All of these were seemingly obvious questions to me, and yet I was surprised how little information was available beyond just cooking with sugar substitutes.  It was shocking to me that the vast majority of online research pointed to minimizing sugar by using chemical substitutes and then 'cheating' with sugary foods fairly regularly to keep you on track for the long term.
Our next step was to ask for a referral to a nutritionist through our health care provider.  I had been hoping that they would be able to provide significantly more information beyond just the sugar substitutes like Stevia or Truvia, but rather provide ideas around natural options (specific spices, teas, better vegetables, literally anything!) for avoiding insulin.  I was looking for tips and tricks that would help my husband have  full and delicious life living with Type II Diabetes.  Our meeting with the nutritionist was very disappointing to say the least.  Her advice, like many doctors and other online 'experts' was consistent – do what you can to minimize sugar, track your blood level and take your shots.  We couldn't believe it.
That evening, I started taking stock of our pantry.  As I said, I love to cook, however I am also a full time working mother and so was Moxy Daddy.  That meant that while we used fresh ingredients whenever possible, I also relied on sauces, marinades and dressings to put foods on the table that were flavorful, but also easy and fast.  Turns out that we had been ingesting significant amounts of unnecessary sugars just from that little time saving trick alone.  As I started looking at the back labels of these items, I was shocked to see how many included added sugar, high fructose corn syrup and sucralose to their ingredients list.  I grew up in a home where my mother was a great cook and she took pride in making soups and sauces from scratch and I had never seen her add so much as one teaspoon of sugar to anything she made.  I was livid and frustrated, but not nearly as much as when I went to my local grocery store and tried to find alternatives – there was literally no option in the center of the store to speed up my cooking prep and simultaneously avoid added sugars.  Even the gluten free foods, that I thought may be the closest alternative, still add significant amounts of filler sugar.
So this is where I take matters into my own hands.  For the last 2 years, I've been developing and honing my technique for sauces, marinades, dressings and condiments that taste good, are filled with flavor, include beneficial ingredients (Yes, there are many!) and create a meal that my husband and children don't eat just because they need the fuel, but because they truly love the food.  As I have been doing research over these past years, I'm shocked at how unorganized and unavailable these products and even the information to create them has been and so I'm compelled to share what I know and hope that you will share back any recipes, ideas, products, feedback and whatever you have discovered on your journey to eliminate added sugar from your, and your family's, diets.  You don't have to sacrifice it all just because you've decided (or unfortunately have been required to) get healthy through eliminating sugar.
Let's put some Moxy back on your plate!